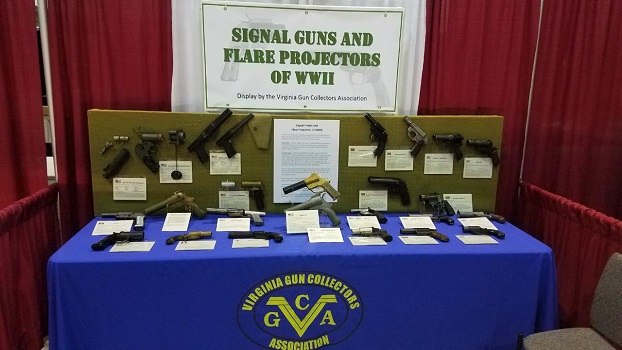 V.G.C.A. GUN SHOW
PRINCE WILLIAM FAIRGROUNDS
November 4 & 5, 2023
SAT. 9 - 5, SUN. 10 - 4
WELCOME
The Virginia Gun Collectors Association is a not-for-profit organization that promotes the hobby of gun collecting and the education of firearms and firearms safety. We accomplish this via our monthly presentations and educational gun shows as well as supporting youth shooting programs.
Our monthly meetings are held at the NRA Headquarters in Fairfax, Virginia near the intersection of Route 50 and Interstate 66; with our two annual gun shows being held around March and November.
We meet at 7:00pm the 4th Thursday of each month with the exception of the show months. There is also a social period for about 30 minutes prior to the meeting beginning around 6:30pm.